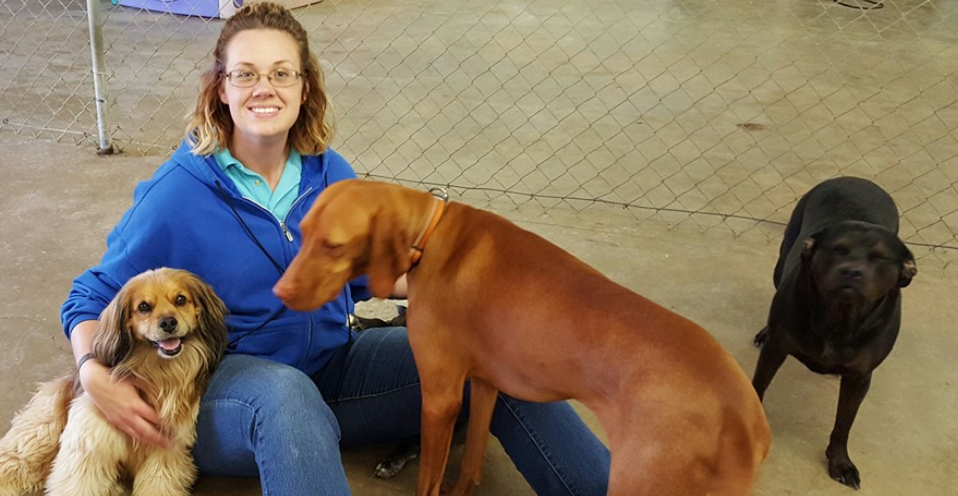 Words from Our Clients
"I think we have used every service Shangri Paw offers and have been impressed with every single one- DIY dogwash, grooming, daycare, and overnight boarding. The facility is always clean. The staff is fantastic- caring, attentive, and always give a debriefing of my dog Zeke's stay. Despite his separation anxiety on overnight visits, Zeke is always still excited to pull into the parking lot at Shangri Paw. What a great peace of mind to have found a place my dog loves with a staff full of people I trust!" Emma L.
When you drop by, don't forget to say "hi" to our two mascots!
Cozmo and Astrid make a wonderful office management team, and keep us all running smoothly.
Family, Veteran owned
Dave and Danielle Tribby have loved and lived with animals all their lives. The U.S. Army brought them to Killeen in 2002, where he served as an officer in the First Cavalry Division. When Dave left active duty to serve the Great State of Texas in the Army National Guard, they decided to stay local and make a difference in the community. Together, they own and operate Shangri-Paw, a place where dog owners can find affordable grooming options as well as a safe environment for their dogs to stay and play.